Charity
The Ultimate Guide to Successful University Fundraising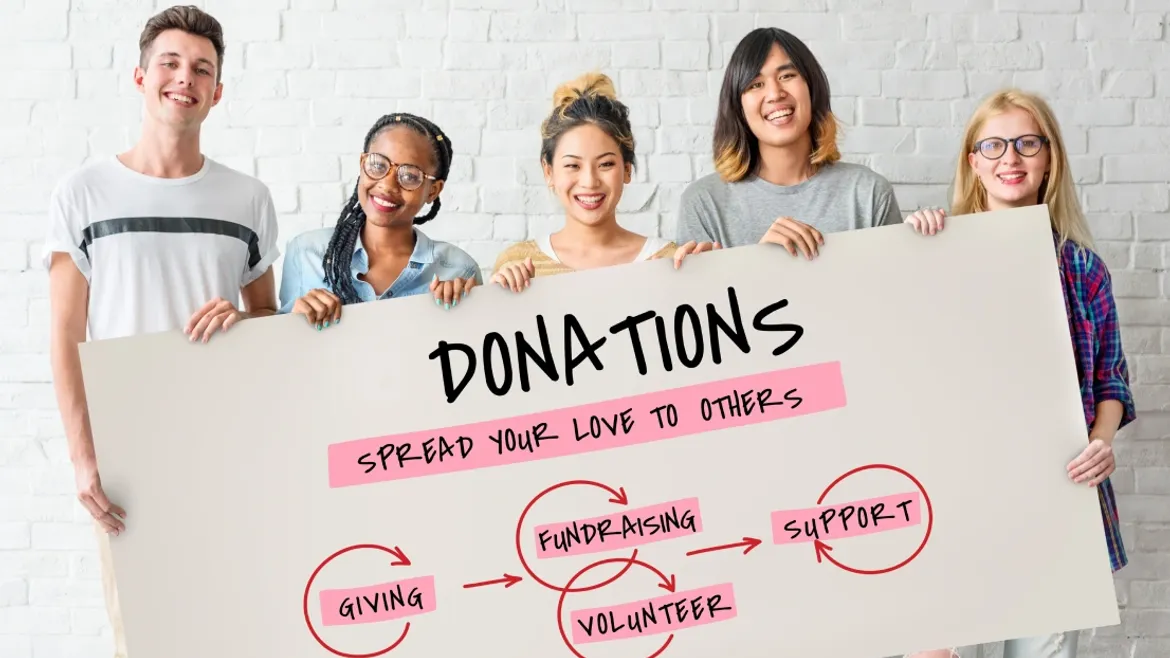 Do you want to raise funds for your university and look for alumni donation programs? Read this article to know all about online fundraising campaigns and events for raising university donations. Unlock the fast
and easy ways for the university fund raising today!
Introduction
Nowadays, online fundraising for universities refers to the practice of using digital tools and platforms to raise funds or
collect money to support a cause. It allows alumni, supporters and donors to make financial contributions securely and conveniently through different online channels. It brings a sense of unity and motivation and
employs team efforts to attain common goals.
Fundraising for universities is a form of philanthropy in which universities and colleges seek funding from individuals, foundations, and corporations. University fundraising supports academic programs,
technology upgrades, scholarships, research and development projects, and infrastructure development.
By raising money, universities can ensure that all students have the opportunity to succeed, regardless of their financial background. This financial support also helps drive innovation in the classroom, create
research opportunities, and expand financial assistance offerings to help needy students get higher education. Moreover, fundraising gives alumni of the university an amazing opportunity to connect with and
support the institution's success.
Accomplishing fundraising goals can be a challenging task. The comprehensive guide highlights important strategies, campaigns for universities to effectively maximize fundraising efforts and donor engagement.
University Fundraising Campaigns
A fundraising campaign for university is a program organized by an organization or group to raise funds for a specific cause or project. It involves marketing, strategic planning and outreach activities aimed at
generating financial support from corporates, individuals, businesses, or other entities.
There are different types of university fundraising campaigns to raise funds, including online giving campaigns, fundraising events, direct appeals, matched giving campaigns, and giveaways. Employees, donors,
alumni, volunteers, board, funders/authorizers, beneficiaries, members, and partners are key stakeholders involved in the fundraising process. Before embarking on any fundraising campaign, it is crucial to define
clear goals and make efficient strategies to attain them.
Building a fundraising team
The success of fundraising primarily relies on a team of dedicated volunteers. The team should have relevant experience in this field. Thus, recruiting the right applicants for leadership and executive positions
is important to build a fundraising team. Individuals with diverse skill sets, strong communication, and a passion for the cause can be hired for a fundraising team. Select the goal-oriented, and adaptable
individuals who can work collaboratively to fundraising for universities.
Cultivating donor relationships
Successful fundraising is built on strong relationships. Create a comprehensive stewardship program to nurture connections with donors at every stage. Use your CRM system to keep track of potential donors. The
information will assist you in establishing personalized communication for better donor connections. It also enables you to connect with similar prospective donors.
Fundraising Planning
For a successful fundraising campaign, you need to craft a comprehensive plan. Universities need to consider the following factors before implementing a fundraising campaign plan:
Identify the target audience which should be approached to attain the university's fundraising mission.

Develop specific communication strategies to reach an audience using different communication channels, including online and printing press, email campaigns, or organizing special events.

Craft a compelling story representing your mission and vision that motivates the supporters and donors to donate to your cause.

Proper planning for follow-up.

Evaluate the success of the fundraising campaign by assessing the important metrics.
Major gift solicitation
It is the art of asking for a substantial donation from prospective donors, individuals, corporations or foundations to support universities. An in-depth analysis is needed to determine the individuals and
organizations with the potential to donate significantly to a university campaign. Make strong relationships with prospective donors through personalized engagement to understand their philanthropic interests.
Crafting a captivating story for support, creating tailored proposals, and leveraging the campaign's impact are keys to securing major gifts. To keep the major donors involved for the long term with your
organization, it is important to send regular updates to them, showcase the success stories of campaigns, and acknowledge their contributions.
Engaging alumni in fundraising
Alumni associations can support current and future students by providing scholarships, mentoring, and career resources. Institutions need to create opportunities for involvement that motivate the alumni actively.
Informing them about professional development webinars and digital networking events can result in better long-term engagement, boosting fundraising efforts when you reach out during giving campaigns.
Universities can use online portals to connect with alumni. The portal of
alumni donation for universities offers a great platform to join, register for events,
update contact information directly, and expand to provide additional online services for donors. Universities prefer SMS (texting) channels and newsletters to stay connected with alumni. In digitization, CRM
tools can customize content to alumni interests and increase alumni engagement.
Leveraging corporate and foundation support
Funders can use their connections to support their grantees, identify partnership opportunities and introduce them to businesses that can help them. The beneficial associations with corporate and foundation
donors are developed based on mutual goals and values. It will create opportunities for both parties to benefit from the collaboration.
Universities need to write sponsorship and grant proposals to convince donors. It will include the goals and objectives of the campaign and outline the benefits and its potential effect. Recognizing the donors by
expressing gratitude for valuable support is important to develop long-term relationships for future collaborations.
Maximizing online fundraising
Social media is the best way to connect with many supporters. For successful online fundraising, you need to create a goal-oriented plan. Select the right social media platform, and add donation buttons and links
on the post for easy donation. Additionally, explore online crowdfunding platforms to reach the wider community and attract smaller individual contributions.
Utilize the potential of digital platforms to expand the reach of fundraising efforts. Develop an engaging website with clear donation options, compelling stories, and impact reports. Leverage
social media channels to share fundraising campaigns , post success stories, and
engage with potential donors.
Tracking and evaluating fundraising success
The online fundraising platforms provide performance indicators that enable you to monitor and determine the success of your campaign. These metrics provide complete data analysis, including donation amount,
number of donors, funds raised, average donation amount, and conversion rate. Donor feedback, overall satisfaction with the fundraising experience, and engagement with digital campaigns can also be checked. These
metrics ensure that universities' fundraising efforts are on the right track to attain their goals.
Ensuring ethical fundraising practices
Transparency is the pivotal aspect of building trust and preventing unethical practices. The donor's concerns and complaints should be resolved on priority to promote a positive donation experience. There are
some ethical standards and regulations that fundraisers need to follow to raise funds. Avoid conflicts of interest and ensure transparency at both ends.
Conclusion
Successful university fundraising needs a strategic and comprehensive approach.
Universities can maximize their fundraising efforts by implementing effective fundraising strategies. They can secure the necessary resources to achieve their mission and provide transformative educational
experiences.
BypassLines is an online fundraising platform that helps in fundraising for universities by providing a streamlined and efficient communication channel between both parties. Our team helps to address donor
inquiries, provide additional information, and represent the university's commitment to donor stewardship. We also work to improve donor satisfaction, increase engagement, and ultimately boost fundraising
success.
To know more about the university fundraising campaigns, ideas and strategies, feel free to contact BypassLines today!