10000+
10000+ students
turned their dreams
into reality

20%
Highest rate of
campaign success

$10M+
To be contributed in
worldwide communities

100+
Fundraising
stories
Join our winning team of
Higher Education
Institutions fundraisers

BypassLines is your trusted partner for higher education
fundraising. From scholarships to research initiatives, we
help institutions with fast, and easy fundraising programs.
With a proven track record, and strategic approach, we are
the world's most famous, and result-oriented fundraisers.
How can BypassLines help to raise
funds for Higher Education
Institutions ?
We have transformed many dreams into reality and consistently shaped
the bright future of many higher education institution students.
Empowering education
We ignite change, create several fundraising opportunities, and
pave the way for a brighter future for students. Develop
strategic fundraising campaigns with BypassLines to empower
higher education institutions, break barriers, inspire minds, and
shape the leaders of tomorrow.
Pace the fundraise
We delve deep into the institution's values, goals, & audience to
discover the entities that need to be showcased & promoted to
raise funds. Our customized fundraising campaigns help your
higher education institution rise above the noise & create a
distinct identity in the academic sectors by raising funds for
scholarships, infrastructure, research, & development.
Alumni engagement programs
Engaging alumni is one of the key aspects of fundraising for
higher education institutions. From virtual reunions to
mentorship initiatives, we provide a great platform for alumni to
contribute effectively and drive fundraising success.
Donor partnerships & sponsorships
We forge partnerships with retailers & businesses to create
win-win opportunities that drive fundraising success—our
online fundraising platform for higher education institution list
products & services to sell & raise donations quickly. A fixed
percentage of each purchase will be contributed to support the
financial needs.
Corporate Initiatives
Explore our fundraising initiatives like matching gift programs,
sponsorship programs, research collaborations, workforce
development partnerships, fundraising events, campaigns, and
name endowments to support infrastructure and academic
programs.
Making the right connection
We believe in making long-term relationships with our partners
and supporters. With the right tools and strategies, online
fundraising can be a powerful force to bring a positive change in
higher education and engage donors on social media.
Features of online
fundraising for HEIs
BypassLines is the catalyst behind unexpected fundraising and remarkable
transformation in the realm of higher education.

User-friendly Interface

Customizable Donation Pages

180+ Currencies

Donor recognition

100+ U.s. Cities

TLS/SSL encryption

Product Marketplace

24*7 Customer Support

Fraud Detection
How does BypassLines
work?

Create a free account
To raise funds or donate, users can easily sign in create an
account on the BypassLines by providing basic details like
the organization's name, fundraising goals, target audience,
and financial needs.
Build your school fundraising network
When customers are checking out at participating
merchants on the BypassLines network, they are prompted
to select a charitable organization they would like to support.
In addition, if a customer creates a profile, they can add a
charitable organization to their profile to extend their funding
network.
Start getting donations
With the preferred fundraising organization, we can help to
optimize its impact and engagement to attract potential
donors & supporters. For eligible purchases through
BypassLines, we raise funds up to 10% of the purchase price
to the customer's selected charitable organization with all
applicable terms and conditions.
Why choose BypassLines for
Higher Education
Institutions fundraising?
Easy to use platform
Get easy fundraising and online product sales on our user-friendly
platform that provides a seamless interface and intuitive features.
Use powerful dashboards and tools that empower organizations
to raise funds and sell products effortlessly.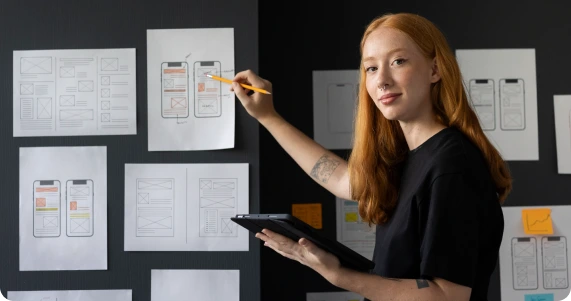 24*7 support
We provide continuous support for your
higher education institution's fundraising
needs. Contact us anytime to know all
about fundraising campaigns, selling
products online, payment gateways, and
fundraising methods.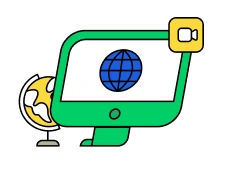 Our fundraisers
have
stories to share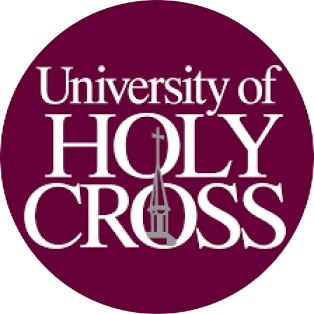 Thanks to BypassLines:
BypassLines fundraising platform has transformed our high school soccer team's fundraising event into an extraordinary success. This innovative platform has empowered us to dream big and reach new heights in our fundraising efforts. From the moment we joined the platform, we experienced a seamless onboarding process that set us up for success. Engaging with our supporters, friends, and local community has been nothing short of amazing. BypassLines fundraising platform provided us with interactive features that allowed us to showcase our team's talent, share updates on our games and tournaments, and mobilize our community for support. The platform's user-friendly interface made it easy for everyone to participate and contribute to our fundraising cause. What truly sets BypassLines fundraising platform apart is its commitment to supporting local businesses and fostering community connections. By collaborating with local vendors and promoting their products, we created a symbiotic relationship that benefited both our fundraising event and the local economy. The platform became a catalyst for unity and growth, amplifying our impact on and off the field. Thanks to BypassLines fundraising platform, we not only reached but surpassed our fundraising goals with unprecedented success. The platform's robust features, analytics, and the continuous support from their dedicated team played a pivotal role in our achievement. We highly recommend BypassLines fundraising platform to any organization, whether it's a high school soccer team or any other group, looking to exceed their fundraising targets while making a positive impact in their community.
Daniel Ramirez
High School Soccer Team
Our fundraisers
have
stories to share


Thanks to BypassLines:
BypassLines fundraising platform has transformed our high school soccer team's fundraising event into a monumental success. The platform's innovative approach and user-friendly interface have revolutionized the way we engage with our community and raise funds. From the moment we joined the platform, the onboarding process was seamless, enabling us to quickly launch our fundraising campaigns. The platform's interactive features have been a game-changer for us. We were able to share the passion and dedication of our soccer team, provide updates on our matches, and create a buzz among our supporters. The platform's integration with social media channels amplified our reach and attracted more individuals to contribute to our fundraising cause. One of the standout aspects of BypassLines fundraising platform is its commitment to supporting local businesses. By partnering with local vendors, we not only raised funds for our team but also fostered community connections. It's a win-win situation that uplifts both our fundraising efforts and the local economy. Thanks to BypassLines fundraising platform, we not only achieved but exceeded our fundraising goals, surpassing all expectations. The platform's advanced features, personalized donation pages, and comprehensive analytics provided us with invaluable insights and tools to optimize our campaigns and drive results. We wholeheartedly recommend BypassLines fundraising platform to any high school soccer team seeking to elevate their fundraising game. This dynamic and innovative tool will ignite your team's passion, engage your community, and help you reach and surpass your fundraising goals like never before. Don't miss out on the opportunity to experience the transformative power of BypassLines fundraising platform and make a lasting impact both on and off the soccer field.
Megan Patterson
High School Soccer Team
Frequently asked questions (FAQ's)

Can I track my donation for Higher Education Institution fundraising?
We believe in transparency and offer tracking functionality on the
dashboard, allowing users to check the status of their donations or
purchases. You can also access a personalized dashboard to check the
transaction details, shipping progress, and donation.

Can I make a direct donation without purchasing a product?
Our platform offers an easy and convenient way for individuals to donate
directly without purchasing products. You can contribute a specific amount
towards the fundraising campaign within the higher education institution.

How can I raise funds for Higher Education Institutions with BypassLines?
You can raise funds online for higher education institutions by registering
your organization at BypassLines. We provide an amazing opportunity to
raise funds through campaigns and selling products and services online.
How are the funds distributed to Higher Education Institutions?
The funds raised through BypassLines: The best online fundraising
platform is typically distributed through transparent and secure precedure.
The fund flow process is appropriately allocated to support various
educational initiatives as specified by the institute.

How secure is the payment gateway on BypassLines?
At BypassLines, we prioritize the security of all transactions made online
through payment gateways. We have integrated secured payment modes
to safeguard sensitive information. All information will be protected
throughout the fundraising process.

Can I customize the fundraising campaign to raise funds?
Join hands with BypassLines to start your campaign as per your business
requirement. List your fundraising requirement to our team. Based on that,
we will provide you with the best solution to raise funds for higher
education institutions.
Transforming Lives with

Education at BypassLines

Join us to open doors to education & ignite learning with BypassLines fundraising today!

Start Getting Donations Today!