10000+
Lives transformed
with fundraising

20%
Highest rate of
campaign success

$10M+
To be contributed in
worldwide communities

100+
Fundraising
stories
Join our winning team of
Nonprofit fundraisers

Nonprofit charitable organizations are looking for ways to support their communities and raise funds at the same time. Our partners want to not only engage their supporters, staff, students and alumni, but create unprecedented monetary support to local businesses and increase their donations at the same time at no cost to them.
How can BypassLines help to raise
funds for Nonprofits?
We provide win win solutions to raise funds quickly and easily.
Determine fundraising needs
Discover the need for fundraising and support specific
programs and initiatives to expand the targeted audience for
nonprofit fundraising. Our comprehensive approach can help
you analyze the impact of fundraising programs, services, and
stakeholders and sets ambitious fundraising campaigns to
make a significant difference in the world.
Customized fundraising plan
Create a customized fundraising plan on the best online
fundraising platform for nonprofits, and explore various funding
options for small businesses, and donation management
software for charities. Our platform offers amazing features
such as percentage-based fundraising events, online ordering
and delivery for fundraising food sales, and contributor
recognition ideas for fundraisers.
Easy payment gateways
Get secure online payment gateways to accept donations from
supporters worldwide. Our fast-to-accept payment modes are
integral to online fundraising donations, increasing donor
engagement and raising funds simultaneously.
Connect with local restaurants and retailers
Get an amazing opportunity to establish partnerships with
local restaurants and retailers. Collaborate with local brands
and create mutually beneficial arrangements where the
merchant will receive an increase in their revenue and a
portion of each transaction goes towards achieveing
your fundraising goals at no cost to the merchant and
no cost to the customer.
Dedicated funding network webpage
10x fundraising with a dedicated funding network webpage.
when universities partner with 3 or more local merchants,
they will receive a dedicated ordering webpage for their
supporters to directly start ordering and shopping creating
an explosion in their fundraising efforts.
Quick fund transfer
Provide valid bank details of your nonprofit organization to
receive the donation amount raised by BypassLines. After the
campaign success, you can easily generate a request for fund
transfer to your account.
Features of online
fundraising for Nonprofits
We create secure forms for nonprofit fundraising needs. Access all effective features
that will help your organization to grow & students to plan their future projects.

User-friendly Interface

Customizable Donation Pages

Fast Funds Transfer

Data Security

100+ U.S. Cities

TLS/SSL Encryption

Easy Payment Integration

Dedicated Funding Webpage

Support Local Merchants


How does BypassLines
work?


Create a free account
To raise funds or donate, users can easily sign in to create an
account on the BypassLines by providing basic details like
the organization's name, fundraising goals, target audience,
and financial needs.
Build your university funding network
Creating your funding network is easy. Simply partner and onboard
an unlimited number of local merchants you want to support. When
your supporters shop or order you get donations. The more merchants
you have in your network, the more donations you get!
Start getting donations
Start getting donations from your existing operations, Universities
can benefit when students, and staff eat on-campus food vendors.
Onboard your oncampus food vendors onto bypasslines and when
your faculty or students order, you get paid.
Why choose BypassLines
for Nonprofit fundraising?
Easy-to-use platform
Set up a free account on BypassLines, select the organization
you want to support, select fundraising campaigns, track
progress, and manage donations.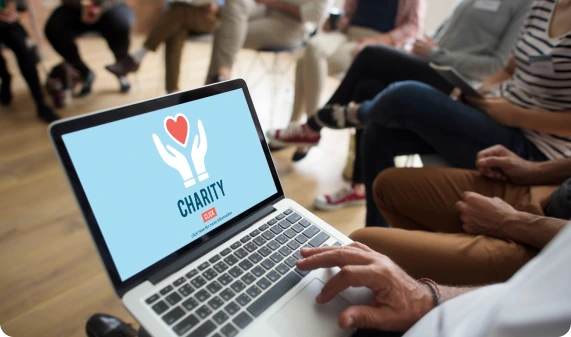 Secured fundraising
At BypassLines, we offer secure
methods of raising donations. We
also ensure the data privacy of
users, donors, their details, and
fundraising initiatives.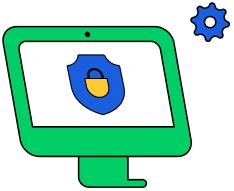 Our fundraisers
have
stories to share


Thanks to BypassLines:
BypassLines fundraising platform has ignited our passion for fundraising like never before. From the moment we embarked on this dynamic journey, we were captivated by its innovative approach and user-friendly interface. The seamless onboarding process ensured that we hit the ground running, allowing us to channel our energy into reaching and exceeding our fundraising goals. Through this game-changing platform, we harnessed the power of community engagement. Our staff, members, and alumni were inspired to rally behind our cause, fueled by the platform's interactive features and captivating storytelling. We witnessed firsthand how this connection led to unprecedented levels of participation and generosity. What truly sets BypassLines fundraising platform apart is its ability to support local businesses while championing community impact. By collaborating with and promoting local vendors, we not only raised funds but also invigorated the local economy. It's a win-win situation that amplifies our fundraising potential and leaves a lasting legacy. Thanks to BypassLines fundraising platform, we soared beyond our fundraising targets, breaking barriers and making a profound difference. Their unwavering support, coupled with the cutting-edge tools at our disposal, fortified our conviction that this platform is a game-changer. Join us on this exhilarating journey and unleash your organization's full fundraising potential with BypassLines fundraising platform.
Sarah Johnson
Community Outreach Center
Our fundraisers
have
stories to share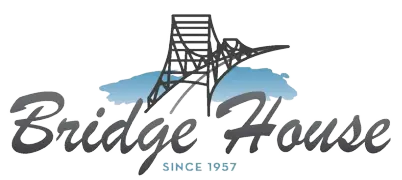 Thanks to BypassLines:
BypassLines fundraising platform has revolutionized our community outreach efforts in ways we could have never imagined. The platform's innovative features and seamless onboarding process made it incredibly easy for us to launch and manage our fundraising campaigns. We were able to quickly connect with our staff, members, and alumni, fostering a sense of unity and collective purpose. The platform's engagement tools were truly outstanding. We were able to share inspiring stories, provide updates on our community initiatives, and rally support through interactive features. This level of engagement created a profound connection with our supporters and motivated them to contribute generously to our cause. What sets BypassLines fundraising platform apart is its commitment to supporting local businesses and the community. Through strategic partnerships with local vendors, we were able to drive economic growth while raising funds. By showcasing local businesses and encouraging our supporters to shop locally, we created a positive ripple effect that benefited the entire community. Thanks to BypassLines fundraising platform, we not only achieved our fundraising goals but exceeded them. The platform's comprehensive features, personalized donation pages, and insightful analytics provided us with the tools to optimize our fundraising strategies and maximize our impact. We highly recommend BypassLines fundraising platform to any charitable organization looking to make a real difference in their community while surpassing their fundraising targets.
Olivia Roberts
Community Outreach Center
Frequently asked questions (FAQ's)

Is BypassLines a nonprofit?
Yes, BypassLines is a nonprofit fundraiser, helping and supporting
worldwide. When customers check out at participating merchants on the
BypassLines network, customers are prompted to select a charitable
organization they would like to support. For eligible purchases,
BypassLines will donate up to 10% of the purchase price to the
customer's selected charitable organization.
Does BypassLines offer a fundraising guarantee?
BypassLines is an innovative fundraising ordering platform that connects
organizations to local businesses rewarding for every purchase. We assure
you to make your connection with the world who can support you when you
need it the most.

How do I become a BypassLines partner?
To become a BypassLines customer, you have to create an account with
details like email address, EIN number, banking, and business information.

Does BypassLines charge donors anything to make donations?
At BypassLines, we believe in transparency of funds received during
donations, and funds transferred after donations. We work by donating a
percentage of the purchases made with merchants on
www.bypasslines.com.

How can my donors make a donation through BypassLines?
Customers can make direct donations by purchasing orders at the
registered merchants on the www.bypasslines.com website or the
BypassLines Shopping app.

Do I get access to the donor data? Can I track how many donors?
When partners log into their account, they can access information like
types of donors, and amount raised and transferred to the organizations.

Get started to raise funds for your
nonprofits with
BypassLines

Join the Nonprofit revolution- donate now!