Charity
Engaging Alumni – Effective Approaches for University Fundraising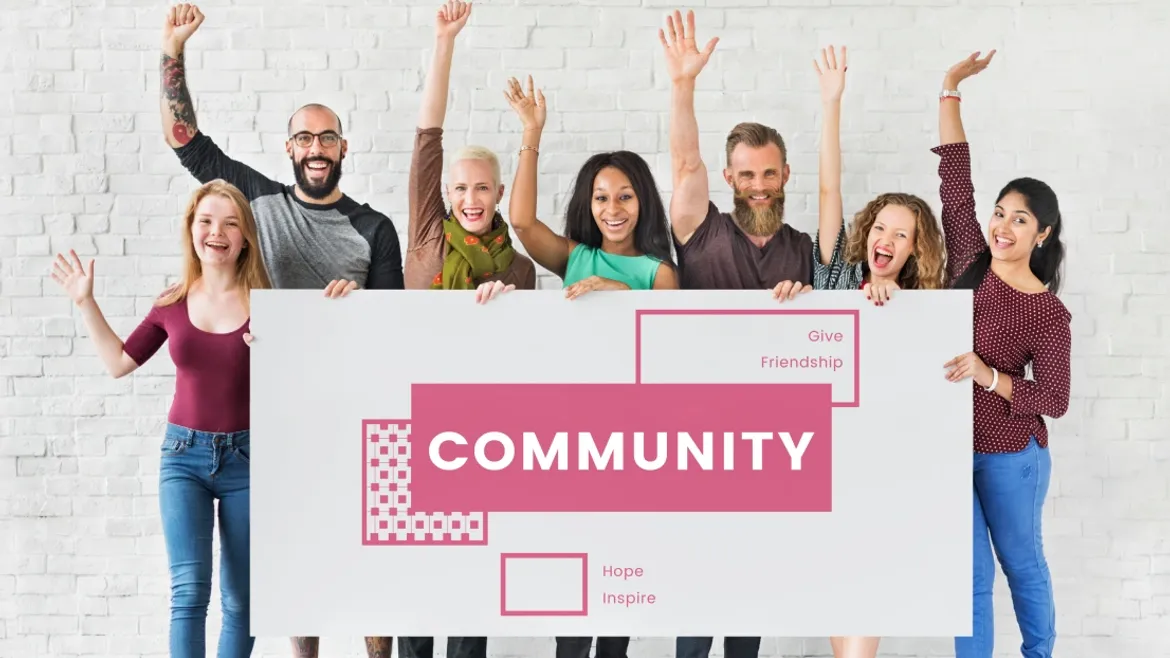 How to fundraise for university through alumni donations is no longer a hard deal. Get to know all about strategies of online fundraising for universities and start launching your active campaigns today!
Introduction
When it comes to fundraising, alumni have proven to be a great asset for universities. Establishing strong relationships with alumni contributes to financial support and offers several benefits for the
institution. Various approaches to engaging alumni in university fundraising enable them to develop a robust network of supporters. It fosters a culture of giving that reinforces the institution's
financial foundation.
Building a robust alumni network
Creating a network that fuels support, generates donations and opens doors of fundraising opportunities is one of the most important parts of fundraising for universities. If you have developed a strong network
with your alumni, they'll support your institution financially.
Conducting engaging programs can bring a sense of community and foster relations among alumni. These programs include reunions, alumni events, and networking opportunities.
Effective and regular communication is key for long-term alumni engagement. Send regular updates and newsletters that outline university accomplishments, alumni success stories, and upcoming events. It will keep
alumni informed and connected with the university's mission. Additionally, leveraging online platforms and social media enables universities to expand their reach, facilitating real-time interaction and
involvement of alumni.
Alumni giving campaigns
Nowadays, alumni donations for universities help effectively to attain fundraising goals. These campaigns aim to engage students to drive philanthropic support. Organized by the universities to encourage
their former students, these programs contribute financially to support various programs, initiatives, scholarships and important endeavors.
There are various strategies involved in the alumni giving campaigns such as direct mail, email marketing, social media outreach, phone calls, events, and personalized appeals to encourage students to make
donations. These campaigns are based on specific goals, timelines, and targeted giving levels, and often highlight the impact of alumni contributions on the institution's mission and the opportunities they create
for current and future students.
Appreciating and expressing gratitude to supporters is essential to foster a culture of giving. Universities can acknowledge and thank alumni using different mediums, including social media, university
publications, and events, expressing appreciation and motivating others to donate. It also offers benefits like exclusive events, naming opportunities, or access to university resources and provides perks for
alumni to encourage them to contribute in future.
Leveraging alumni expertise and resources
Organize mentorship programs that enable alumni to connect with current students and offer valuable guidance and knowledge-sharing opportunities. These programs can provide students with valuable insights into
their specialization stream by leveraging the professional expertise of alumni. The mentors serve as role models, assisting graduates to navigate their academic and professional careers and bring a sense of bond
with their institution.
Universities can invite alumni to attend networking events, placement drives, and guest lectures not for the benefit of students but also to reinforce the link between alumni and the institution. Leveraging the
extensive alumni networks promotes fundraising for internships, industry partnerships, and career fairs, strengthening students' career services. Alumni participation in career opportunities demonstrates the
practical value of university education. It encourages alumni to contribute to the university that played a role in their success.
Cultivating major gift donors
The best way to know about your target audience is to research your donor pool. You can work with fundraising consultants and a fundraising team who can do prospective research. They can identify potential
donors, giving capacity, and connection with the university.
Universities can make donor databases by using wealth screening tools to find potential major donors. By considering donors' financial capabilities and philanthropic interests, professionals can make targeted
cultivation strategies.
Establishing individualized cultivation plans for major gift prospects is crucial to develop good relations with prospective donors. Universities need to invest time to understand major gift prospects' particular
interests and motivations. Providing opportunities for personal interactions with university faculty and leadership by inviting them to exclusive events also showcase their major contribution for fundraising. It
inspires alumni and major donors to invest in and support the institution in future.
Alumni volunteer engagement
Offering volunteer opportunities for alumni to invest their time and expertise provides a meaningful way for them to contribute to their institution. Universities can offer diverse volunteer roles within the
university community, including mentors, guest lecturers, or members of advisory boards to tap into the immense knowledge and experiences of alumni. The volunteers can become active stakeholders to fundraise for
university, bringing a positive change and enlightening the educational experience of current graduates.
Inspiring alumni to actively involve with students through guest lectures, mentorship, or participation in student clubs and institutions can create valuable associations between generations. Such engagement
gives opportunities for alumni to share their insights and experiences with current university students. By organizing interactive sessions for alumni-students, universities can strengthen their alumni networks
to create awareness about fundraising campaigns for generating many learning opportunities.
Fundraising software and tools
Maintaining a comprehensive and up-to-date alumni database is essential for efficient engagement. By investing in robust alumni database management systems and fundraising tools, universities can accurately track
donor history and alumni engagement. This data serves as the foundation for personalized communication and targeted fundraising initiatives.
Universities can connect with alumni regardless of their geographic location by creating online communities, dedicated alumni portals, and social media platforms. These platforms help in
online fundraising for universities and share information, and updates, enabling alumni to stay connected with each other. By leveraging technology, alumni engagement can be maximized, leading to greater
fundraising success.
Conclusion
In today's environment, universities need to invest in their fundraising capabilities to support students by providing scholarships, financial aids and for their research initiatives, projects and learning
programs. BypassLines helps in developing efficient higher education fundraising strategies to attain their goals. Our online fundraising platform can assist in showcasing their impactful projects, research
initiatives, and scholarship opportunities to engage donors.
BypassLines facilitates strategic targeting and outreach by allowing universities to segment their donor base and tailor university fundraising campaigns to support different causes. To know more about
university fundraising strategies, contact us at support@bypasslines.com today!