Charity
How to Raise Money for Charity – 8 Proven Ways (Tips Included)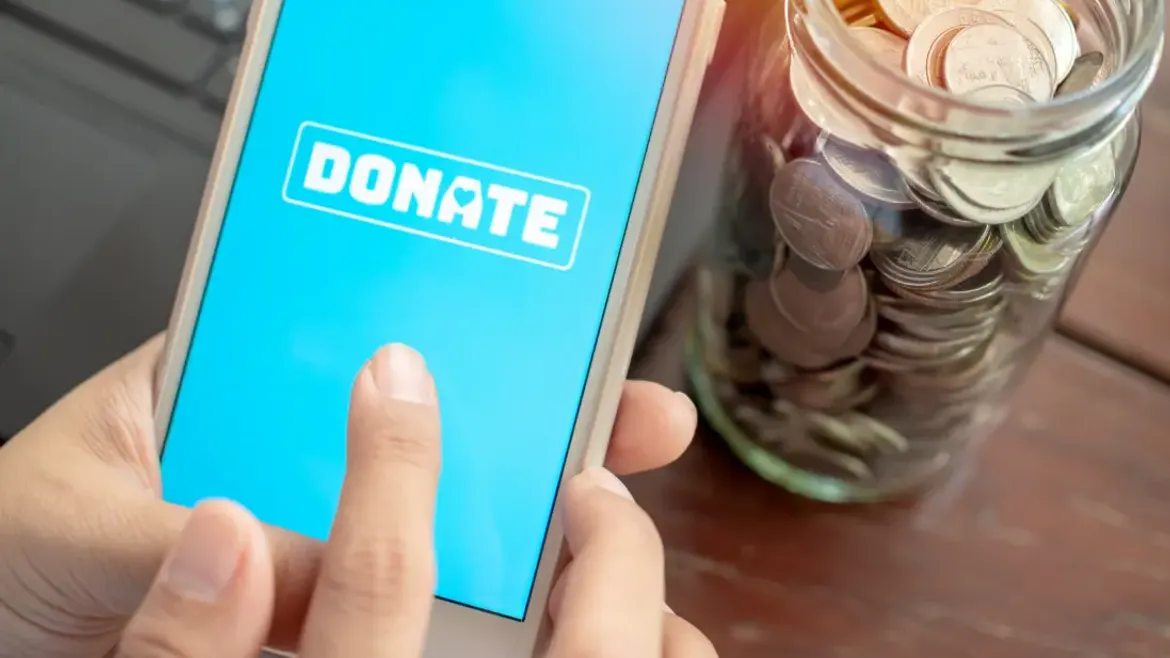 Unlock the secret of "How to raise money for charity online like a Pro!" and get to know the best charity fundraising ideas today! Make your next move a big hit to achieve your fundraising goals now!
Charity in a world longing for positive transformation brings hope to dream, live and betterment of those you care about. With every act of giving, you weave bonds that unite us to work for common purposes. It's not just about raising funds online or getting donations; it's about creating ripples of impact that can heal wounds, touch lives and uplift communities.
Whether it's for grassroot initiatives, medical needs or unrgent humanitarian causes like helping refugees, the quest to raise money for charity fast always strike in mind.
This article shares the best ways how we can raise money and a few tips to take into consideration while you're doing it:
Fundraising on Special Days
Turning celebration events and special days into extraordinary acts of donation or giving is the best fundraising idea these days. When celebrated by donating funds to the causes that matter, occasions like birthdays, holidays, and
anniversaries give the utmost joy to donors. Whether it's about dedicating birthdays to a hospital, sharing holidays by offering meals for the needy ones, celebrating Christmas with children or commemorating wedding anniversaries
by supporting environmental conservation, this capitalization can add an extra oomph to raise funds for nonprofit organizations.
Nowadays, there are many platforms or networking channels to run fundraising campaigns for nonprofit organizations like
Facebook, Instagram, Youtube, eBay, Whatsapp, Twitter, etc. Auctioning unique or traditional items on eBay, or giving a swipe-up feature to direct your followers to the fundraising page, can amplify your mission and help you empower
many lives.
Set up Your Fundraiser
Charity organizations can start raising funds by setting up a fundraiser involving effective modes of communication and payment modes. For that, you need to sum up the fundraising criteria, like the amount to be raised, fundraising
goals, social engagement, follow up and follow-through process.
Most charities and nonprofits can come up with engaging ideas to raise funds, like planning a campaign, donor engagement and, most importantly, streamlining the continuous support of fundraising causes. Analyzing these details can
help you set up a fundraiser on the crowdfunding website, social media portals and other networking channels.
Sell Event Tickets Online
Organizing fundraising events is one of the best ideas to raise funds and engage potential donors to provide support to different causes. How about getting donations by selling event tickets online?
Creating a fundraising event page to offer multiple ticket levels can make you raise pre-event funds and prepare you well for the next round of donation events. For example, you can host events by offering tickets like VIP admission,
early-bird tickets, sponsor tickets, group discounts, family tickets and many more. Creating exclusive offers and benefits while selling event tickets online can increase engagement and online charity funds.
You can create an unlimited no. of ticket levels, decide on tax deductibility and put fair-market values and tax rates. Let this ticket-selling campaign donate to support different causes. You can also strategise the event plan with
the sponsors, including fundraising goals, expenses and competitor's ticket price structure.
Perform a Personal Challenge
Challenges often excite people, and engaging people with activities like marathons, painting competitions, debates, group singing, shaving heads or dyeing hair have become popular these days. Turning the personal journey or experience
into a robust fundraising endeavour inspires many others to join your cause and amplify the fundraising impact.
Get creative when it comes to planning personal challenges; think about ideas that can go viral overnight and help you engage people to support different causes. With the growing trends on social media portals like TikTok, Facebook,
Instagram and youtube, you can engage your followers for upcoming challenges and plan fundraising events to achieve your goals.
Address a Compelling Story
Stories are meant to be told and heard. No matter how small or big the narrative of your story is but how convincingly you have lined up the details can make a connection with the readers. The cause you support needs to come up
in a storyline which can be an infographic, video or short reel.
Charity fundraisers can use best storylining practices or ideas to get the attention of potential donors and give them the detailed information they need as to why and how they can join the fundraising event. You can explore the
fundraising videos addressing people about the causes they can support and craft a storyline by adding an emotional component. You can tell your donors about the significance of fundraising and how it can come as a helping
hand to students, homeless people and those who need it the most.
Adding facts about charity organizations, like who they are, whom they serve, and their fundraising goals, establishes your identity as the fundraising company.
Partnership with Influencers
Social media influencers have a rich audience base, and collaboration with them to raise money is one of the best fundraising techniques. Using social media portals for fundraising, their promotion and endorsement can significantly boost your fundraising and visibility.
For example: If a social media influencer or celebrity has an affluent audience of 1 million followers, their promotion, video or message to fundraise for a charity organization can influence the connections to contribute effectively.
This way, you can raise awareness about the fundraising cause.
Emergency Appeals
Medical conditions or emergencies are the most critical times for those suffering from accident, illness or prolonged treatment. You can send an emergency appeal to raise money for charity organizations in urgent need or crisis.
Nowadays, social media portals and networking channels are the best ways to communicate with supporters and appeal to them to raise donations and impact the contributions greatly.
For example, you can start a fundraising campaign on Facebook, Twitter and Instagram to encourage donors and people in your network to donate for the medical help of needy ones. Integrating the donation button and adding the bank
details of the concerned person is essential to have the maximum impact on the donation.
Encourage Matching Donations
Every year, $2- $3 billion in funds are donated to charities through matching gifts. Being of the most popular and fastest ways to raise money for charity organizations, matching donation programs have come up with an approach
to provide great benefits.
In this fundraising strategy, a donor's contribution is matched by another entity, like a foundation or an employer. In other words, when an individual shows interest in donating to a charity, the matching donors pledge to contribute
the same amount, doubling the impact of charity donation.
Educating donors about the benefits of matching donations and sharing a list of companies that can connect for checking donation programs is the first step in raising funds for charity organizations. You can also activate the matching
feature in the recurring donation form, where donors can check if their companies match the donations, and they will receive the information regarding how to complete the donation matching process.
Charity organizations can also use corporate sponsorships or major gifts for partnerships with reputed companies and deepen their relations with major donors.
How can BypassLines help in raising money for charity organizations?
BypassLines is one of the best online fundraising platforms to raise funds for nonprofits, charities, universities, schools, higher education institutions.
We bridge the gap between retailers and fundraisers to connect for the common cause and bring support at both ends.
With BypassLines, every click becomes a stepping stone towards fundraising and getting donations to support different causes. To know more about fundraising ideas, feel
free to contact us at support@bypasslines.com today!