Charity
Using Social Media for Effective Fundraising Campaigns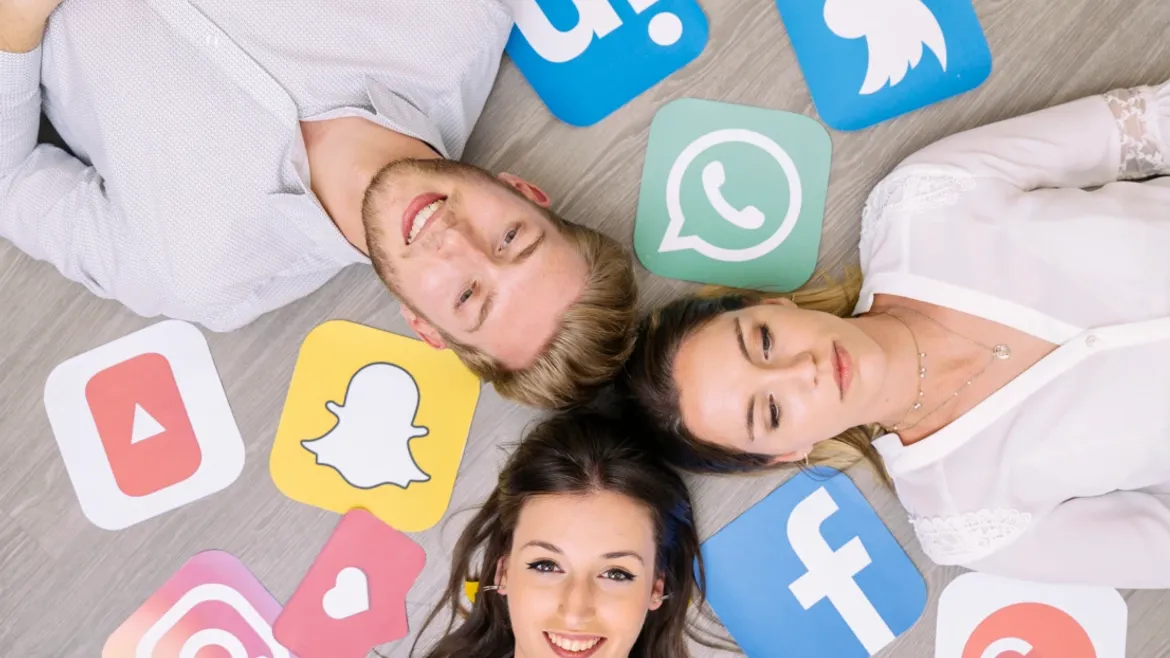 Introduction
In today's digitally connected world, social media plays an important role for individuals and organizations who want to build a strong online presence and audience network. When it comes to fundraising,
leveraging social media platforms has proven to be a game-changer for many fundraising companies. The importance of social media for fundraising cannot be overstated, as it provides a powerful and cost-effective
means to reach and engage with a vast audience.
This article delves into the importance of social media in fundraising, highlighting its ability to amplify impact, cultivate engagement, and create a sense of shared purpose in driving positive change.
The impact of social media for fundraising
Social media platforms like Facebook, LinkedIn, Youtube, Twitter, and Instagram can bring awareness about the fundraising cause, recruit volunteers, attract new donors, raise funds, establish various networks,
and spread important information quickly.
There is no doubt in the fact that social media has revolutionized fundraising ideas by increasing reach, improving visibility, facilitating real-time engagement, enabling data and analytics, promoting
crowdfunding, and developing worldwide collaborative networks.
Whether it's for nonprofit organizations seeking donations, crowdfunding campaigns, or businesses looking to support charitable causes, social media has offered many opportunities to amplify fundraising efforts,
tell compelling stories, mobilize supporters, and create meaningful connections.
How to plan the best fundraising campaigns on social media platforms?
Fundraising organizations, when planning fundraising campaigns, should consider key aspects like:
Choosing the right social media platforms
Selecting the right platform to promote your campaign is the first step of planning a fundraising event. Check for your audience type, engagement, post impressions, branding and marketing strategies to connect
with your network.
Crafting a compelling campaign story
Every word of the storyline is important, so choose them carefully. It is the opportunity to let the world know about the cause of your campaign. The post should present a clear picture of the motive with an
image or video. Include the emotional stories presenting real-life incidents to humanize their cause.
Building and engaging a community
To make engaging content, use the following different formats beyond standard photos or videos, such as:
Asking questions.

Contests.

Polls.

Media upload contests.

Spotlighting success stories.

Animated gifs.

Custom filters/stickers.
The best practice is to know the perfect time to post a story and capture followers' attention. Your social media analytics can confirm it when the most followers are online and likely to show your post in their
feeds. It helps you to generate potential leads for your campaigns.
Effective fundraising techniques on social media
Add donation links in your story or post to promote a fundraising campaign or encourage donors to donate regularly in just a few clicks. Today, many social media platforms such as Facebook, Snapchat, and
Instagram have built-in donation and fundraiser tools used by nonprofits to raise funds.
By adding a "Donate" sticker to Facebook and Instagram stories, fundraising organizations can immediately initiate a compelling donation drive on their social media pages.
Utilizing influencers and brand ambassadors
Through social media, nonprofits can collaborate with influencers, ambassadors, collaborators, and others to raise awareness of their cause. Find someone who can convey the message of the fundraiser to the target
audience. The influencer must have a large following to increase the revenue of the fundraiser.
Measuring and analyzing campaign performance
Using the right tool, you can maintain all of your assets in one location for easy access and generate metrics-driven reports regarding the performance.
Key performance indicators (KPIs) are used to assess the performance over time, whether the goals are being achieved or changes need to be made. KPIs help to check the performance metrics by considering the
following factors: Engagement, Click-through, and Conversion rates.
Leveraging social media advertising
Social media advertisement is the best practice to reach the target audience by spending money on a preferred social media platform for advertising marketing tools. Find out which platform works well organically
for your campaign.
These paid ads appear to be regular posts, but they always have a "sponsored" label, which includes CTA buttons, links, and product catalogs.
Engaging supporters beyond the campaign
Developing trust and nurturing long-term relationships with supporters takes effort and time, but it is truly worth it. Supporters can promote your campaign in their networks, increasing your reach on social
networks.
Send a thank you note to demonstrate giving impact to supporters and how their contributions are furthering your objective is one of the best methods to engage them in your cause.
How BypassLines help nonprofits to run effective fundraising campaigns using social media?
Social media platforms help organizations to spread awareness about their cause, build relationships, garner support, and attract potential new donors. With little awareness of social media networks and the right
tools, organizations can create their profile on social media accounts and maximize their reach and generate high revenue.
BypassLines, the best fundraising platform, helps small businesses and startups worldwide to raise funds using social media platforms. This online platform enables you to access a global network of donors. If you
want to explore the power of social media for fundraising, feel free to connect with the BypassLines fundraising team today!