Charity
How to Plan a Successful Fundraising Event?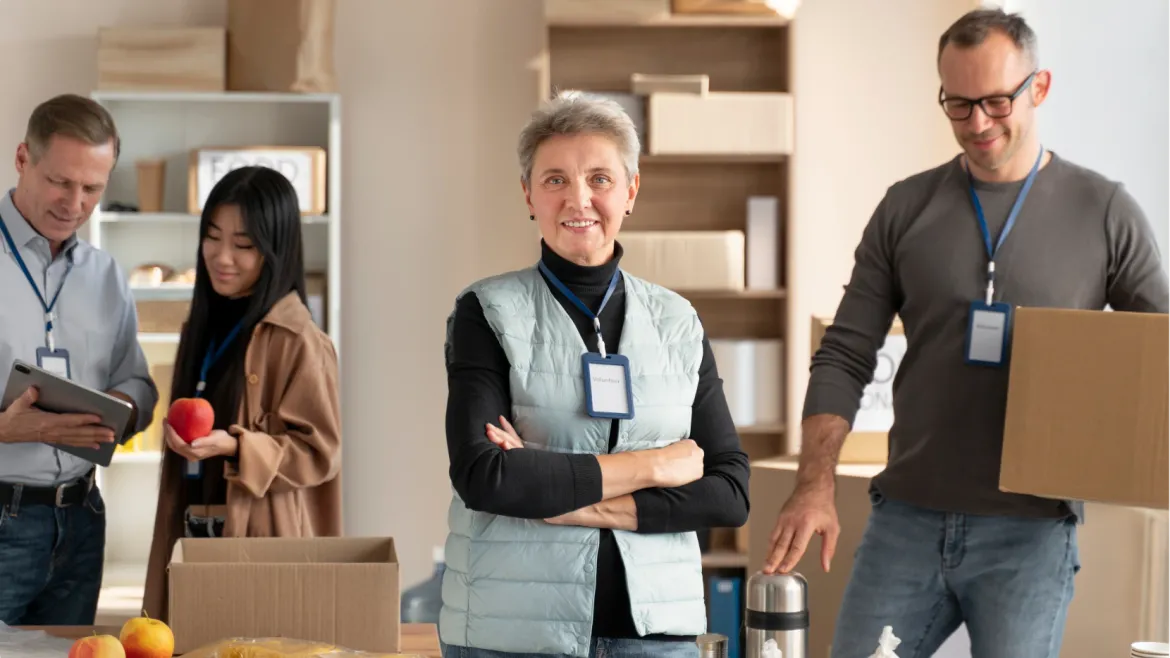 Introduction
The fundraising event is organized to raise awareness and money for nonprofits, charities, schools, and universities. Nonprofits organize these events to raise funds to accomplish their fundraising goals. Events
allow the donors and other members to meet, present their views and discuss how more people can participate actively to raise donations. A systematic planning plays a crucial role in organizing a successful
event. It helps to achieve objectives, utilize resources to their full potential, and create a productive event.
Define your goals
Set attainable goals to organize a fundraising event for nonprofits, universities, schools, and higher education institutions. The primary purpose of fundraising is to spread awareness for the cause for which you
raise funds. Once people know the impact and significance of your campaign, word-of-mouth will kick in, and more donors will be involved and support your cause.
Make a budget
Planning a budget to raise donations is important for organizing fundraising events. It can help you assess and handle your income and expenses for your fundraising events. Keep important aspects, such as venue
expenses, catering, marketing, and permits, in mind while planning to raise funds for nonprofits, schools and universities.
Establish a dedicated team
Recruit a passionate team with relevant skills who can communicate actively, work on their roles and responsibilities, provide continuous support, and foster collaboration through meetings.
Building a dedicated team also requires an appreciation for a great contribution to organizing a fundraising event and making it a huge success.
Select a suitable venue
Planning a fundraising event at a place where people can sit, listen and contribute effectively is also important. Consider all the factors, such as capacity, accessibility, parking, and venue facilities, to make
your event productive. Negotiating with venues might get the finest deal that goes within your budget.
Make a fundraising plan
Start by defining your goals and target audience to make a fundraising plan. Explore different fundraising strategies, including campaigns, events, or grant applications. Fix a budget and timeline, and assign
tasks. Craft a compelling story and use multiple channels for outreach. Regularly analyze and modify your plan for optimal outcomes.
Set a date and time
Choose a day and time that works with your target audience's schedule. Do your research, and consider seasonal aspects to avoid clashes with other significant events.
Secure sponsorships & partnerships
Approach compatible organizations, companies and industries who can become partners or sponsor your fundraising event. Create influential proposals outlining your event's values and mission for the donors.
Make open communication and develop strong associations with sponsors. Such partnerships enable access to networks, resources, and expertise, assisting you in organizing an impactful and memorable fundraising
event.
Establish a marketing & promotional plan
Go for a thorough marketing strategy to promote your fundraising event. Start approaching your target audience through different channels and strategies, like email marketing, social media platforms, standard
advertisements, and press releases.
Plan the program & entertainment
Create a compelling plan that supports your event objectives. Include presentations, speeches, performances, or other forms of entertainment to capture audiences' attention and effectively convey your message.
Coordinate logistics
Coordination is the key to any fundraising event's success. It enables you to manage and organize the different operational aspects of a fundraising campaign to ensure its effectiveness and smooth execution.
These activities include event planning, donor communication, volunteer coordination, resource allocation, and budget management, all aimed at achieving fundraising goals.
Recruit & train volunteers
Connect with the aspirants who dedicatedly want to support the fundraising network. A team of passionate people can help you to achieve your goal. Appreciate them for their invaluable assistance so that they can
stay connected with you for the long term.
Execute the event
A fundraising event's success largely depends on how you execute its launch. Oversee the event's execution, regularly interact with the team and vendors, and handle unforeseen problems with professionalism and
problem-solving abilities.
How can BypassLines help to plan a successful fundraising event?
Planning a successful fundraising event needs precise attention to its purpose, promotion and marketing strategies, and final execution. Targeting all key areas, BypassLines has come up with the best fundraising
platform to raise funds for nonprofits, universities, schools and higher education institutions.
We provide a comprehensive approach to maximize fundraising efforts and reach the maximum number of donors. If you're planning a fundraising event and making a difference for your cause, contact BypassLines
today!