Charity
15 Proven Ways to Increase Online Donations for Nonprofit Organizations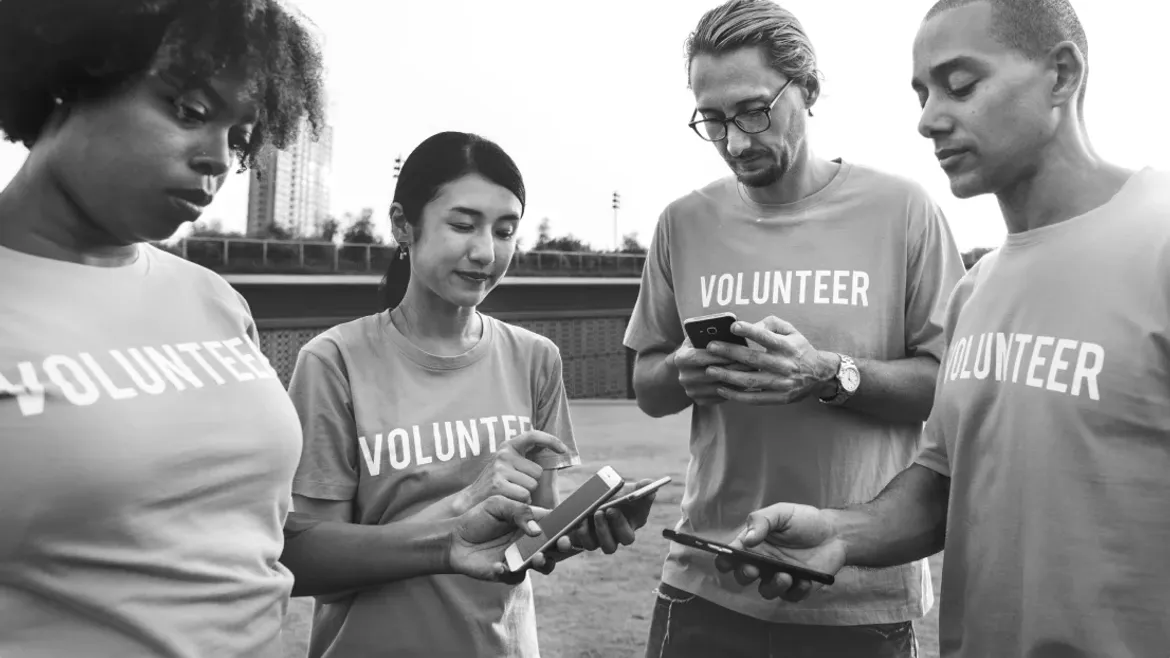 Discover the power of online fundraising for nonprofit organizations, where change happens with just a click! Join us in our mission of creating a positive impact worldwide.
For generations, fundraising for nonprofit organizations has woven a tapestry of compassion, touching people's lives in profound ways. Working for the heart of humanity, these fundraising communities have
been tirelessly dedicated to various charitable, educational, religious, or other public service purposes.
Online donation platforms and websites play a key role in this transformative movement. Being an instrumental bridge, these fundraising modes have become increasingly popular and essential for nonprofits to reach
a broader audience and make the donation process more convenient and accessible. Their convenience makes giving or donations accessible worldwide, orchestrating a secure and seamless process through different
payment methods like debit cards, credit cards, and PayPal.
Let's dive into the innovative ideas to increase online donations for nonprofit organizations today!
1. Fundraising Video
Videos are one of the most interesting modes to engage the audience to raise funds for your nonprofit organization. Weaving together dialogues, music and images to create a captivating medium can evoke emotions
and make your fundraising campaign a successful event.
Planning a thoughtful approach is important to craft a pitch that can captivate viewers and convey the right message to the people. Be authentic, show genuine passion with visuals and narrate, and include
powerful call-to-action buttons to actively encourage viewers to participate in the fundraising programs.
2. Create a Compelling Story
At the heart of every successful nonprofit fundraising lies the power of narrating stories. Crafting a story that connects with the people can act as a compelling force that bridges the gap between donors
and impact. With a perfect storyline, potential contributors can connect emotionally when they come to know about the transformation of people's lives with their generous donations. By telecasting stories in the
form of articles, blogs or impactful images, organizations can inspire people and show potential donors the tangible difference their continuous support makes.
3. Leverage Social Media
Social media's power to bring the limelight to donation concerns and stories is amazing. It is one of the most engaging and powerful modes of marketing these days. In today's digital age, social media platforms
like Facebook, Youtube, Instagram, and LinkedIn have a wide reach worldwide. With the great potential to grab the attention of diverse global audiences, social media tools have become a powerful medium to engage
users and ignite change in the world. Planning and executing social media campaigns targeting
specific audience types can not only help in audience engagement but also help to achieve your goals.
4. Implement Email Marketing
Emails are never out of marketing, especially when you have to grab the donors' attention. Nonprofits can plan email marketing campaigns, highlighting the key features, benefits and exciting offers. For that,
plan to segment donor lists and add a touch of personalization to help you draft each email to resonate perfectly with the readers.
5. Offer Donor Incentives
Many organizations offer donor incentives or perks at different giving levels. You can also plan incentives to align with your nonprofit's mission and values. Exclusive access to events or recognition for major
donors can make them feel appreciated and part of a select community. By offering meaningful incentives, you can encourage more significant donations and cultivate a stronger sense of belonging among your donor
base.
6. Offer Multiple Donation Options
When the potential donors finally have come up to support your cause with donations, you should give them multiple options. Engage them for easy and fast donation methods like PayPal, Credit Cards, Debit Cards,
etc., to facilitate payment modes. For an ever-lasting impact, you can give donors the option of recurring donations. If your donation mode transits within a few seconds, it will be the best way to ensure
continuous support to achieve your fundraising goals.
7. Monthly Giving Programs
Donors interested in giving regular donations are more likely to stay committed to supporting your cause for longer. According to statistical reports, there is a 90% retention rate of regular donors as compared
to 46% one-time donors, 23% first-time donors and 60% repeat donors. Furthermore, subscription-based models or donation systems give reminders or notifications to the donors to donate, and it has also eliminated
the need to send constant requests for contributions. Adapting these models can make you plan your fundraising stream to achieve your goals fastly.
8. Collaborate with Corporate Partners
Collaboration is the key when it comes to getting support from potential donors. With their support, you can sponsor virtual events, where they can donate a portion of sales for your fundraising cause, share your
social media campaign posts, and donate items to your online auction. In exchange, corporate partners or collaborators will receive publicity for their services or products and appreciation on social media posts
and graphics.
9. Host Virtual Events
Raising awareness by conducting virtual events is one of the best ideas to fundraise for nonprofit organizations. It will help
the supporters to know more about your purpose and mission. Virtual events are fundraising events that occur online to bring awareness about the causes that need support from potential donors.
Virtual events are online fundraising opportunities, typically using a live-streaming platform. You can include experiences like live-streamed concerts, trivia nights, classes or workshops, talent shows, online
auctions or galas, and comedy events. You can also create a temporary page on your fundraising website for your fundraising event. It will allow you to sell tickets and seats to your organization's event. Online
fundraising software often enables supporters to give additional donations during registration.
10. Acknowledge and Thank Donors
Everyone likes to get appreciated no matter how small or big your gift is. Promptly expressing gratitude to donors is the cornerstone of donor stewardship. Donors who feel appreciated and greeted are more likely
to continue supporting your nonprofit fundraising goals. Personalized thank-you messages, handwritten notes, gratitude letters or heartfelt emails make donors feel valued. You can also use various communication
channels like social media, newsletters, and phone calls to acknowledge their contributions. Emphasizing how their generosity directly impacts your organization's mission creates a strong foundation for long-term
donor relationships.
11. Peer-to-peer Fundraising
Social fundraising or peer-to-peer fundraising is one of the best strategies where an organization leverages its supporters (individuals or teams) to raise funds on its behalf. It is commonly used for walkathons,
community-driven fundraising initiatives, and crowd fundraising campaigns. The process typically involves the following steps: individual or team registration, fundraiser outreach, donor contribution, amplified
impact, and tracking progress.
Supporters can reach out to their social networks, family, friends, colleagues and acquaintances to request donations for a specific campaign or cause. With peer-to-peer fundraising, nonprofit organizations can
create social connection, trust and credibility, expanding reach and motivating fundraisers.
12. Crowdfunding
Crowdfunding is an online fundraising strategy for nonprofit organizations, enabling them to collect small donations from a large group of audience. The small contributions to your social campaign can bring a
revolutionary wave for nonprofit fundraising cause. Design your online crowdfunding campaign page to encourage your supporters who can engage users and donors in their networks. These campaigns gain a lot of
traction on different social media as supporters share the drive with their network of friends and families.
13. Social media Contest/Challenge
Social media contests or challenges are one of the most creative ways to bring awareness about the fundraising cause and get engagement from all over the world. You can invite followers by hosting a photography
contest, where the most-liked Instagram post wins or, get them moving towards a goal-oriented challenge, such as 10,000 steps a day or acts of kindness. Encouraging participants to share your online donation page
link and challenge posts can inspire even more giving for our cause.
14. e-Card Campaign
E-cards are virtual greeting cards that supporters can send via email. With an e-card fundraising campaign, potential donors or contributors can contribute through your online donation platform and then send an
e-card to inform family or friends about their thoughtful gift. Whether in honour of someone special or to spread the word about our cause, branded e-cards can promote your nonprofit organization and enhance
brand recognition.
15. Donor Management Software
Involving technology modes allow organizations to keep track of donor information, from basic personal details to giving histories. These tools enable nonprofits to track donor analysis and build lists for
targeted outreach campaigns. There are many features in donor management software, like a donor database, communication tools, reporting and analytics, online donation integration, gift tracking, event
management, automated donor responses, and donor segmentation.
Donor management software has proven to be a valuable asset for nonprofits wanting to have strong donor relationships, optimize fundraising efforts and create a lasting impact worldwide. With the best donor
management software, you can have various benefits like improved donor engagement, enhanced fundraising effectiveness, better donor retention, data security and compliance, time and cost saving, scalability and
growth.
Emphasizing the significance of online donations and fundraising for nonprofit organizations, it stresses adapting to digital trends. By implementing the suggested strategies,
nonprofits can enhance fundraising success, engage donors, and effectively support their
mission.
If you are looking for creative ideas to fundraise for nonprofit organizations and
the best fundraising partner, contact BypassLines today!
Nonprofit fundraising is the process of collecting donations and funds to support the mission and activities of a nonprofit or charity organization.
Nonprofits use various methods such as individual donations, corporate sponsorships, grants, fundraising events, and digital fundraising to collect donations and funds.
Fundraising for nonprofit organizations offer several benefits, including: sustainable operation, community engagement, financial stability, and collaborative partnership.
BypassLines is the best fundraising platform to raise funds for nonprofit organizations and provide financial support for different causes.